Speakers
The Greater Northwest Passenger Rail Summit will bring passenger railroad organizations, advocates and enthusiasts together with local, state and federal elected officials and policymakers, host railroads and rail infrastructure experts to educate, innovate and coordinate for the restoration, expansion and enhancement of passenger rail service across the Greater Northwest.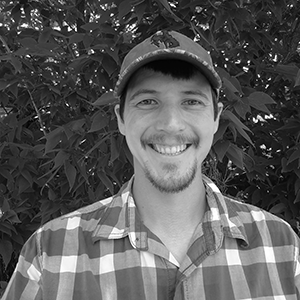 Dan Bilka
President, All Aboard Northwest
Dan Bilka, raised in South Dakota, is an architectural designer by training, a Board Member and former South Dakota Representative of the Rail Passengers Association, Board member of the Colorado Rail Passengers Association, Coordinator with the Greater Northwest Passenger Rail Coalition, and Co-Founder and President of All Aboard Northwest.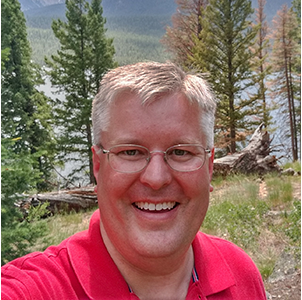 Mike Christensen
Utah Passenger Rail Association
Mike has been employed as the Executive Director of the Utah Rail Passengers Association since its creation in 2018. He holds a Bachelor of Science in Geography from Brigham Young University, a Graduate Certificate in Geographic Information Science from Northwest Missouri State University, an Interdisciplinary Graduate Certificate in Sustainability from the University of Utah, and a Master of City and Metropolitan Planning from the University of Utah. Mike is a member of the American Planning Association, the Congress for the New Urbanism, Strong Towns, the Association of Pedestrian and Bicycle Professionals, and the national Rail Passengers Association. He currently serves on the board of the Utah chapter of the Congress for the New Urbanism, on the board of the Utah Transit Riders Union, and on the board of the national Rail Passengers Association. In September 2021, Mike was appointed to Salt Lake City's Planning Commission.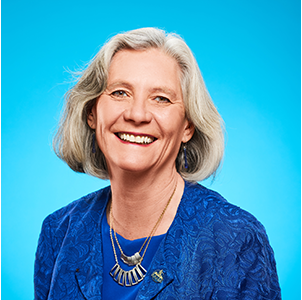 Elaine Clegg
CEO, Valley Regional Transit
Elaine Clegg has served on the Boise City Council since 2004 and is currently Council President and has focused on land use, transportation and sustainability. In that time the city has adopted a Sustainability/Energy Reduction Plan, roadway design and connectivity measures, a full Comprehensive Plan and is currently rewriting the zoning code. Clegg has led processes to integrate transportation and land use via corridor master plans, extending bicycle, pedestrian and transit networks citywide including an expansion of transit service frequency and hours of service. Elaine's efforts have revitalized the industrial capacity in the city along its freight rail corridor and she has long worked to again use that rail corridor running through the valley for passenger service. Elaine serves as Chair of the Regional Transit Authority Board and Past-Chair of the MPO Board regionally and nationally, is Past President on the Association of Idaho Cities and Vice-Chair of the National League of Cities Transportation and Infrastructure policy committee. Elaine has a B.A. degree from Boise State University. She and her husband have five children and twelve grandchildren.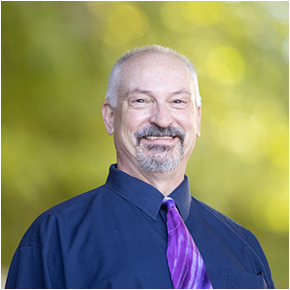 Sen. Chris Gorsek
Oregon State Senate
Senator Chris Gorsek started his work life as a Portland Police Officer. He left the police bureau to return to school eventually earning a PhD in Urban Studies from Portland State University. Senator Gorsek has served as both a Troutdale City Councilor and Oregon State Representative. As an educator he teaches both geography and criminal justice. As a legislator he has served as Vice Chair of House Transportation and now on the Joint Committee on Transportation as well as on the Joint Committee On Ways and Means. He is a lifelong student of and advocate for rail transportation with an extensive knowledge of the history and routes of trains in the Pacific Northwest.
Tim Gould
Sierra Club of Washington
Tim Gould of Seattle works on a variety of transportation topics in his role as Chair of the Transportation & Land Use Committee in the Washington Chapter of Sierra Club. Tim advocates for more transit funding, including for Amtrak Cascades service working in collaboration with the Washington-based Climate Rail Alliance. He is also a long-time member of All Aboard Washington and is enthusiastically promoting mode shift to rail and electrification of railroad corridors as described in the Solutionary Rail plan. He enjoys riding Amtrak especially for vacation travel such as a train-bus trip to Yosemite last summer and returning from Portland with bike after pedaling the STP this summer. Tim holds an M.S. degree in Environmental Engineering and works professionally in air quality research, focusing on mobile sources of air pollutants.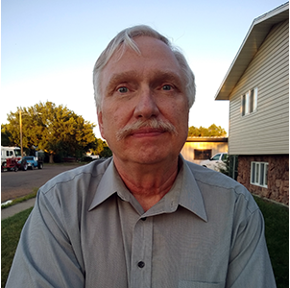 Barry Green
Rail Passengers Association
Barry Green is a Rail Passengers Association (RPA) Council Representative representing the members in Montana. He also oversees the RPA membership in Idaho and North Dakota since those states don't presently have a Council Representative. Barry has been a member of RPA, formerly known as the National Association of Railroad Passengers (NARP), since the early 1980's and has been a Regional Director, a Director-At-Large, and now a Council Representative. He is also RPA's NW Division Team Leader for the states of Alaska, Idaho, Montana, Oregon, and Washington.
Barry is a retired Locomotive Engineer from the BNSF Railway having hired on the Burlington Northern Railroad in 1977. While at the railroad he was involved with the railroad's Quality, Safety, and Rules Programs as well as being a Mentor for employees going through the Locomotive Engineer Training Program. Barry was a member of the Brotherhood of Locomotive Engineers and Trainmen – Division 180 in Glendive, MT. Through the years he held the positions of President, Alt. Secretary/Treasurer, and Legislative Representative. For the majority of his career, he worked out of the Glendive, MT terminal.
Barry is originally from Waverly, NY and has made his home in Glendive. He is married with 4 children and 10 grandchildren.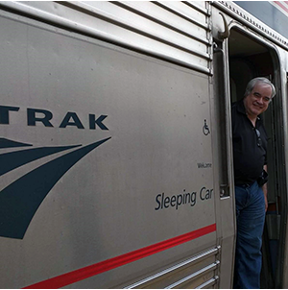 Charles Hamilton
Vice President, All Aboard Northwest
Charlie is co-Executive Director of All Aboard Washington (AAWA), which promotes safe, reliable, frequent, competitive, and convenient passenger rail services that improve the equity, economy, and environment for all Washingtonians. Charlie is also the founder and co-owner of CHCS Consulting, which provides research, organizational development, publicity, marketing, and website services to a diverse national client base of businesses and nonprofit organizations. He holds a Ph. D. in communication from the University of Maryland, and has a certificate in organizational development and training from Georgetown University.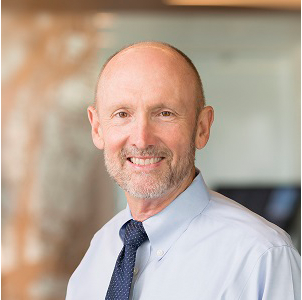 Dr. Breck Lebegue
Washington Physicians for Social Responsibility
Dr Lebegue is a retired USAF public health physician who continues to evaluate injured workers for WA State Department of Labor and Industries. While in college he worked as a switchman in the Hammond Indiana yard for the Erie Lackawanna, until their bankruptcy in 1972. This began his life-long interest in environmental and industrial causes of worker illness and injuries. He is a vocal champion of electrified regional railroads and urban public transit as our best solution to carbon pollution and climate change.
HollyAnna DeCoteau Littlebull
Yakama Nation
HollyAnna DeCoteau Littlebull has worked in the public safety sector for thirty years, serving in various capacities as a medic, structural and wildland firefighter, police officer, and road supervisor. Currently, she is currently the Tribal Traffic Safety Coordinator for the Yakama Nation Department of Natural Resources Engineering Program. HollyAnna's vast experience working in the four "E's of safety"—Engineering, Enforcement, Education, and Emergency Response— gives her a unique perspective on best practices that play a critical role in safety effectiveness and emergency management. She is proficient in implementing and improving safety strategies that include environmental, behavioral, policy, and protocol efforts. She is also an expert in strategic planning, hazard mitigation, emergency preparedness, response, and recovery. HollyAnna has authored and co-authored Washington State laws and tribal codes including, a critically needed child restraint law. On a national level, HollyAnna has formerly served as a Patient Representative for the Food and Drug Administration, Washington State Co-Chair for the Patient Advocate Foundation, and a Tribal Liaison for Patients/ EMT/ Nurses/ Doctors in rural America. HollyAnna currently serves on the Advisory Committee for the Northwest Tribal EpiCenter Collaboration to improve the use of motor vehicle injuries Data Study. Last fall HollyAnna was appointed to the National Academies of Science Engineering Medicine, Transportation Research Board. Recently, selected to be on the board, the Partnership for the National Trails Systems Committee and the Advisory Board for the Center for Safety through Equitable & Transformative Innovation & implementation (SAFETII), A national UTC addressing the USDOT's research priority area of "Promoting Safety", a consortium of partners including Universities of California-Berkley, Illinois at Urbana-Champaign, Washington, Wisconsin-Milwaukee; Morgan State University, and Georgia Institute of Technology. Gateway Technical College and Lac Courte Oreilles Ojibwe College are our community and Tribal Partners.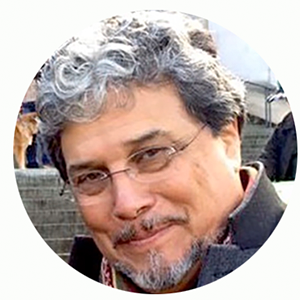 Luis Moscoso
Government Affairs Director, All Aboard Washington
Luis Moscoso is a former three-term former Washington State Representative, Vice Chair of the House Transportation Committee and co-founder of the Legislative Rail Caucus. Luis has over 20 years of experience in transportation, including as President/Business Agent of ATU 1576 with Community Transit, 5 years as Organizational Consultant on Community Transit's Executive Leadership Team, 2 years on the PSRC Transportation Policy Board. He is a former VP of All Aboard Washington, and has served as AAWA's Government Affairs Director since 2018.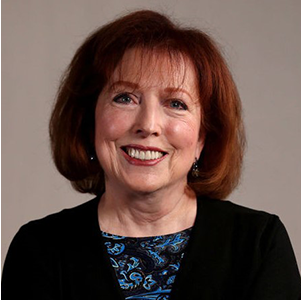 Meredith Richards
Board Chair, Rail Passengers Association
Meredith has a long history in rail advocacy and community involvement, including serving on the Charlottesville City Council and over 30 years involvement in public boards and commissions relating to transportation planning, municipal government, economic development and land use. She was the driving force in the creation of the Lynchburg Northeast Regional train on Virginia's US29 (Crescent) Corridor. The founder and chair of the Piedmont Rail Coalition, she mobilized political jurisdictions, businesses, institutions and citizens throughout the corridor in a successful campaign to bring Virginia's first state-supported intercity passenger train to the corridor.

As a member of the Virginia Governor's Commission on Rail Enhancement for the 21st Century and President of the Virginia Transit Association, Meredith began a career pf over twenty-five years of advocacy for public policies to advance passenger rail in Virginia, including dedicated state funding policies that culminated in Virginia's launch of a $4 billion program of passenger rail initiatives in 2019. She has served as President of the Virginia Rail Policy Institute for twelve years and is a former president and current co-chair of Virginians for High Speed Rail. She joined the Board of Directors of the Rail Passengers Association in 2020 and was elected Boa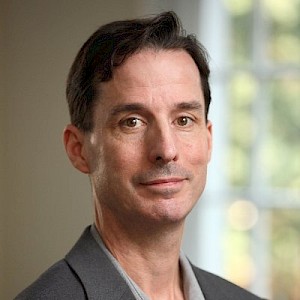 Peter Norton Ph. D, Associate Professor, University of Virginia
Dr. Peter Norton is associate professor of history in the Department of Engineering and Society at the University of Virginia, where he teaches history of technology, social dimensions of engineering, research, and professional ethics. He is the author of Fighting Traffic: The Dawn of the Motor Age in the American City (MIT Press), and of Autonorama: The Illusory Promise of High-Tech Driving (Island Press, 2021). In 2018-19 Norton was a visiting faculty member at the Technical University of Eindhoven in the Netherlands. His article "Street Rivals: Jaywalking and the Invention of the Motor Age Street," published in Technology and Culture, won the Abbott Payson Usher Prize of the Society for the History of Technology. He has published work in transportation history and policy, traffic safety, and autonomous vehicles. He is a member of the University of Virginia's Center for Transportation Studies. Norton is a winner of the Hartfield-Jefferson Scholars Teaching Prize and of the Trigon Engineering Society's Hutchinson Award "for dedication and excellence in teaching." He is a frequent speaker on the subject of sustainable and equitable urban mobility.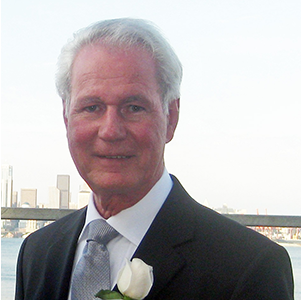 Gary Wirt
Vice President, All Aboard Washington
Gary Wirt is retired from the U. S. Department of Transportation, Federal Aviation Administration (FAA) . During his 35 year career at FAA, Mr. Wirt held management and policy making positions relating to flight operations at FAA Headquarters Washington D.C. and managed FAA operations at several locations domestically and internationally. Mr. Wirt holds an Airline Transport Pilot Certificate. His Congressionally mandated duty with FAA was to "foster and promote" the growth of aviation. Now, he perceives his duty to "foster and promote" the growth of passenger rail.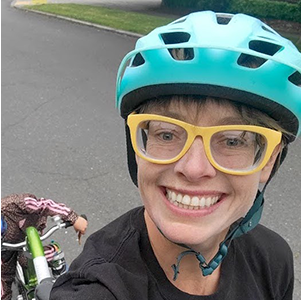 Anna Zivarts
Disability Mobility Initiative
Anna Zivarts is a low-vision mom and nondriver who was born with the neurological condition nystagmus. Since launching the Disability Mobility Initiative (DMI) at Disability Rights Washington in 2020, Anna has worked to bring the voices of nondrivers to the planning and policy-making tables. Through DMI, Anna has built a nondriver storymap, compiled the expertise in these stories into a groundbreaking research paper and launched the #WeekWithoutDriving challenge for elected leaders to understand what it's like to get around without driving themselves. Anna represents disabled nondrivers on the Washington State Active Transportation Council, Autonomous Vehicle Work Group and Transit Demand Management Executive Board, and currently serves on the National Safety Council's Mobility Safety Advisory Group. Anna received both her masters and undergraduate degrees from Stanford University.